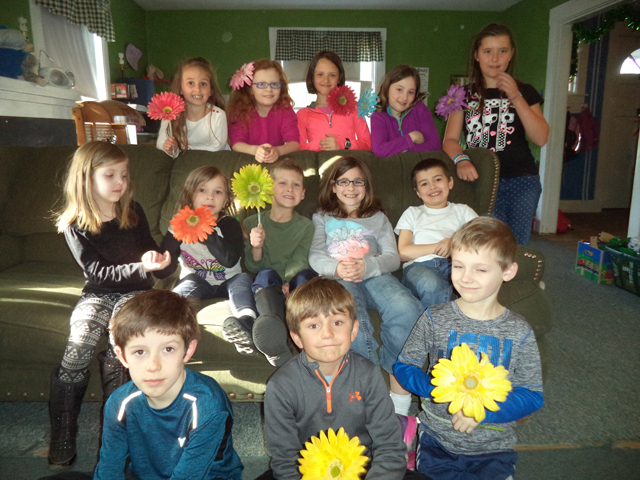 Registration time is upon us! If you are currently enrolled in our Andover After School Program (AASP), the deadline for re-enrollment is Saturday, April 30. As of Wednesday, May 4, if you are not currently enrolled, we will begin to register new families to the program. You may stop in and pick up paperwork or visit AndoverKids.org and download the forms.
As always, feel free to stop in any time after school to check out the building and meet the staff. We will have an open house at the beginning of June for new families to see what we are all about.
AASP has been enjoying the early spring weather. We have been spending a lot more time outside. The children have enjoyed raking, hoola hooping, and sidewalk chalk.
"In like a lion and out like a lamb" was our theme for March. We had green necklaces and special frosted cookies with shamrocks on St. Patrick's Day. We painted shamrocks and read the book Clever Tom and the Leprechaun, which our library bulletin boards also display. The children also enjoyed colored bunnies and carrots and their Easter egg hunt the week after Easter.
We were open on February vacation and will be open on April vacation. If you are currently enrolled in our after school program, you may sign up for any or all days of April vacation. We are open 7:30 AM to 4 PM all week. You can sign up for one day or all five. Even if you are only enrolled in our program part time, you may still take advantage of these vacation days.
If you have any questions about this service, contact Diane at 735-6566 or AndoverKids@nullgmail.com.