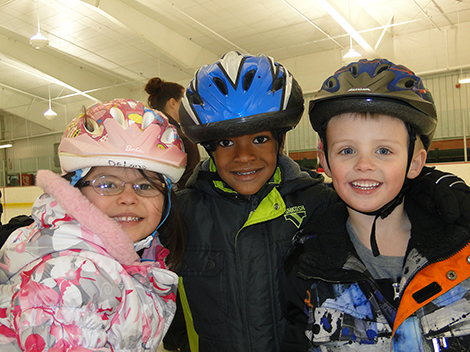 In like a lion, out like a lamb! It's hard to believe that on Wednesday, March 20 we will be welcoming spring. Wonder if anyone is going to tell Mother Nature?
During the month of March we will be setting up traps in hopes of catching ourselves a leprechaun. The nursery and preschoolers set the bait and with any luck we will catch our mischievous little friend. We have a great time decorating and creating our traps.
Last year, despite our best efforts, we did not catch our little friend. He did leave us a few magical coins and a message that he would return again next March. With any luck he will follow the rainbow to our pot of gold and we will finally "catch us a leprechaun."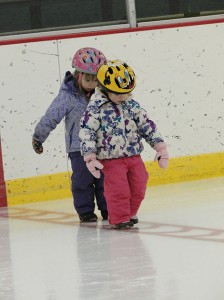 On Wednesday, March 6 we will be welcoming members from the Andover Lions Club for their Operation Kid Sight program. This is just one of the many wonderful programs the Lions Club offers. It's always a fun morning meeting and discovering new friends.
March will be a month filled with hopping bunnies, spring colors, and pastel Easter eggs. We will be wiggling our noses, flopping our ears, and hopping our way down the rabbit trail. Easter arrives in late March this year – so signs of spring will be everywhere. Children will be tip-toeing their way through the tulips, decorating eggs, and going on an egg hunt. We will be donning our bunny ears, eating carrots, and growing whiskers as we say goodbye to winter and hello to spring.
Our Bouncy Bears are growing and are enjoy exploring time in the older Monkey classroom. The children are loving the climbing structure, indoor sandbox, and many new toys. Warmer days have us enjoying the outside playground, taking stroller rides around the campus, and running in the football field.
The Bouncy Bears and Marvelous Monkeys have become quite creative painters. Whether they are using their hands, paint brushes, or popsicle sticks, children are enjoying the chance to discover and feel the different textures. Hands-on fun is always key here at the Inn. Splashing in the water table, bringing snow inside to scoop, and playing with ice cubes are just some of the fun ways our youngest children have been celebrating the winter season.
Summer and fall enrollment is already underway. Should you have any questions, are interested in visiting the Inn, or would like additional information, you can call the Inn at 735-5900.