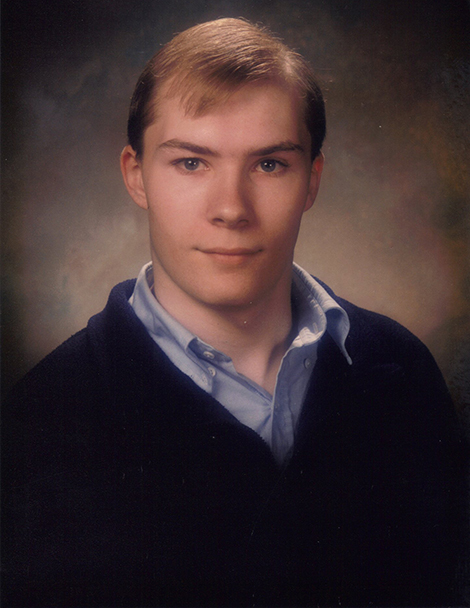 Very few students have won consecutive merit scholarship awards from the Andover Service Club (ASC). Aaron Currier is one of those students. In 1996, Aaron was awarded a $1,000 scholarship to attend Clarkson University in Potsdam, New York, and in 1997, Aaron received another $1,000 scholarship as a continuing education student at Clarkson.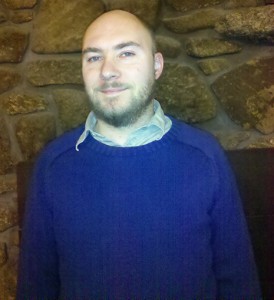 Aaron attended Kearsarge Regional High School, where he was editor of the school newspaper, a member of the National Honor Society, a junior assistant scoutmaster of the Boy Scouts, and a member of the French Club and Math Team. As an outstanding student, Aaron also participated in the St. Paul's Advanced Studies Program.
Aaron credits his grandmother with instilling in him a love of nature and the environment and a desire to continue his education in science. The Esther Currier Wildlife Management Area was named for his grandmother.
In 1996, Clarkson accepted Aaron as a freshman, where he chose computer engineering as his major, which involves the design and construction of computer circuits. Lynette Currier, Aaron's mom, said, "Aaron always liked to take things apart to see how they were made. He once took apart his sister's Fisher Price recorder, which was an expensive item at the time."
During his freshman year at Clarkson, Aaron received very high praise from the Assistant Physics Professor, who called Aaron "one of my best students." He also admired Aaron's maturity, which he said was "well above average." Volleyball and backpacking were his favorite activities, and backpacking and hiking in the Adirondack and White Mountains are still some of his favorite things to do.
Immediately following graduation from Clarkson in 2000, Aaron began a job with Raytheon Company in Marlborough, Massachusetts, where he worked for three years on a variety of projects, including a satellite communications system for US Navy submarines. In 2003, Aaron joined BAE Systems in Nashua to develop the electronic warfare system for the F-35 Lightning II fighter jet. His current position is Principle Systems Engineer.
Aaron met and married Melanie Rast of San Antonio in 2003. They have two children, Ayla, age six, and Colton, age four. Lynette said that Aaron is "very lucky to have met and married Melanie, a wonderful girl. My husband and I have two really great grandchildren. I am very proud of them."
In 2010, Aaron completed his masters degree in Electrical Engineering from the University of Massachusetts, Lowell, with a GPA of 3.75. Besides backpacking, Aaron also enjoys speaking French, brewing beer, writing fiction, and online gaming.
When asked her opinion of the ASC merit scholarship program, Lynette replied, "At the time, tuition was very expensive, and I was very grateful to the ASC. Aaron is very intelligent, and these awards were very helpful to him."
The ASC has been awarding merit scholarships for more than 50 years to hundreds of students. We can only continue this program with the support of the community for our annual fundraisers, or donations and memorials from the public. For more information, contact Mary Ofenloch, President, at MaryO.ASClub@nulllive.com.