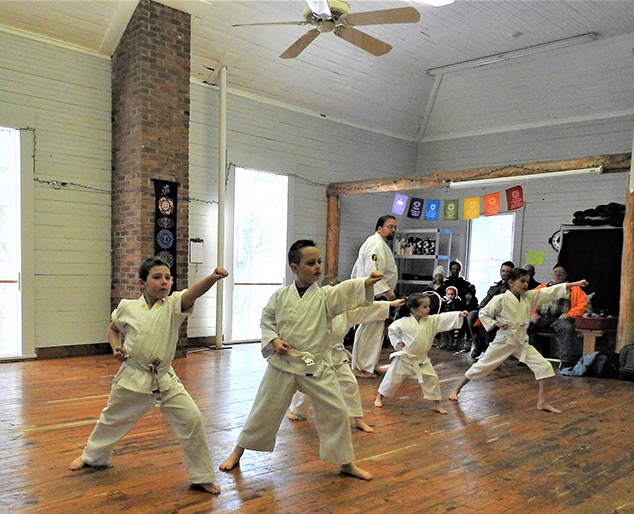 Tiger Mountain Shotokan Karate will be holding a public open house on January 14 from 6 – 8 PM at the Andover Hub on Main Street in Andover. Come and learn what the program has to offer and enjoy some refreshments.
Tiger Mountain now offers classes at the Andover Hub as well as in New London and Wilmot. The experienced staff, directed by Gayle Fleming, offer instruction for adults and children ages 6 and up at all three locations. Classes in Andover are held on Monday evenings, Wilmot on Tuesdays and New London on Wednesdays.
Fleming says that Karate builds focus, stamina, discipline, muscle tone, self confidence, self protection and lifelong skills that you will use for safety for the rest of your life.
For more information contact Gayle Fleming at (603) 477-3174 or visit TigerMountainKarate.com.