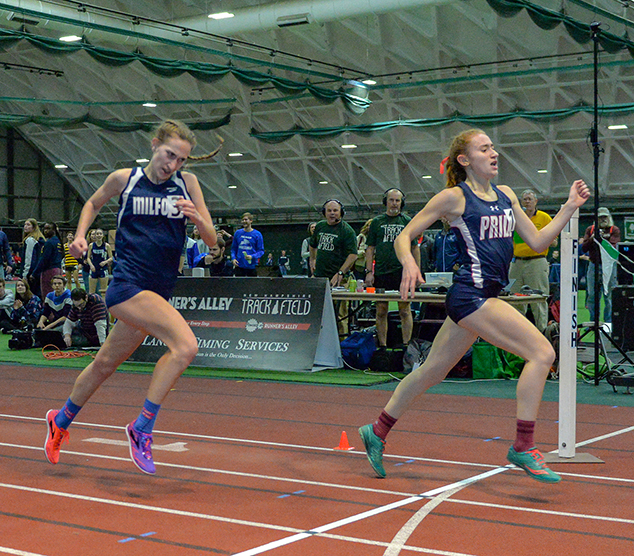 Andover's Reynolds family continues to shine when it comes to being fast runners. At the recent high school Division II Championship Games, Sophia and David Reynolds both won in the 3000 Meter Event. David set a school record with a time of 9:00 minutes.
Sophia, a freshman at Merrimack Valley High School, not only won in the 3,000 meter event but lowered her school record from 10:08 to 10:07. She also ran the 1,500 Meter and finished second to Kearsarge's Mya Dube.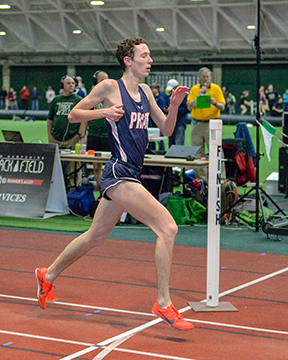 She will be competing in New York City at the New Balance Indoor Nationals March 8–10 in the 5,000 Meter and the 2 Mile Championship Races.
When she is not training, Sophia can be found enjoying the company of friends, reading, watching movies, hiking and cooking.
David is a senior at Merrimack Valley. At the indoor Division II Championships he won the 3,000 Meter after being out sprinted last year. His time of 9:00 broke the old school record of 9:08. He also ran the 1500 at States finishing 7th. Dave is unable to compete in New England's due to vacation but is ready for outdoor season to start in April.
When not running, David is usually swimming or biking to be ready for triathlon season in the summer. When he's not working out he's usually with friends at Marvel movies, reading, or playing video games.