Select Board
3 Year Term – Vote for 1
James Delaney, Sr.

I am running for re-election as your Selectman. A little history for those of you who don't know me:
In the 1980′s, I served one term on the school board and I was also the Recreation Director;
I spent two terms on the Zoning Board;
I was elected for one term to the Budget Committee;
I have served three years on the Budget Committee as the Ex Officio.
I have striven for six years to keep the budget down and still make sure the town of Andover moved ahead with projects that needed to be done. We installed a new type of Highway Dept. and I'm glad to say that, in my opinion, it has worked out better than expected. They have run basically on a flat budget and gotten three times the amount of work done. This year there is a small increase due to the White Oak pit problem and there will be an article in the Beacon to explain that.
I would appreciate your vote. Thank you.
Bill Keyser (Write In)
I have served 2 terms as a selectman
I have served on the zoning board for a number of years
I have served on the budget committee for a number of years
I am also a cemetery trustee presently
I am a member of the American Legion Post 101 here in Andover
I am a life member of the VFW in Franklin
I am also a 40 year member of the Masonic Fraternity in Franklin
I live on Maple Street in East Andover with my wife Althea
I will listen to see what is going on for projects and go from there. I know the select board is a 3 person board and no one person makes decisions.
I would appreciate your vote in March. Thank You.
Town Clerk / Tax Collector
3 Year Term – Vote for 1
Bonnie Wesley
My name is Bonnie Wesley and I am running for the office of Town Clerk/ Tax Collector. It has been my pleasure to serve as Deputy and as interim for the last 4 ½ years. This job requires so much more knowledge than just vehicle registrations. Some of the other tasks performed are: dog licensing, boat registrations, birth, death, divorce and marriage certificates. There are also marriage licenses, notary services, tax preparation and collection, maintaining Town records and numerous reports for both the DMV and the Department of Revenue. The biggest challenge is preparing for elections. Every day is a learning experience.
I moved to Andover in 2000 for work at Jefferson Pilot (now Lincoln National) as a computer programmer. I have a grown son, Sam, who comes to visit often. I've been retired and widowed since 2012. Because I'm a people person, staying at home was not an option, I accepted the job as deputy and have enjoyed it ever since.
Budget Committee
3 year term – Vote for 2
Jim Hersey
Andover is the town that I grew up in many years ago. I moved back to Andover in 2016 after working the family farm since 1987. We are a 4th generation working farm in East Andover.
My budget experience accumulated through my life experience and while serving on the Laconia school board, in addition to serving three years on the Laconia school board budget committee. I was also appointed to serve a one year term on the Andover town budget committee in 2018.
I am a common sense fiscal conservative, who believes in budgeting within my means and believe that others should follow suit as well. The town budget should reflect the needs of all the tax payers, reflecting the needs and not the wants. Tax increases need to be kept to a minimum and budgets for town and schools do not always have to increase each year.
I am committed to keeping Andover a small, progressive town. One that provides the essential services in keeping with what the tax payers can afford, while getting the most value out of what we spend. I look forward to serving the Andover community.
Mary Anne Levesque
It has been my pleasure and privilege to live in East Andover since 1999, where I've enjoyed both our wonderful community and the opportunity to participate in the directly democratic form of government that makes life in a New Hampshire town so unique. From the beginning I have consistently been involved in town affairs. I've unfailingly attended town meetings and likely many of you will know my voice because I have not been silent on the issues that confront us.
For the last twelve years it has been my pleasure and privilege to serve on the budget committee. Among my peers I have done the difficult task of keeping costs down while providing town services. Common sense, experience and dedication are what I bring to this position.
By way of background, I am currently a technician for the gas company. I have an Associate's Degree in electronics and I've worked as an electronics technician. I've also been a line cook and an eighteen-wheeler truck driver. Clearly, I know what hard work means and I know how to make ends meet financially even in tough times. I know the difference between a want and a need when difficult choices must be made. When the town spends excessively taxes go up and folks are having a hard enough time already. I'm a hard worker and I hope you'll give me the chance to continue to work for you.
2 year term, Vote for 1
Todd Goings
No statement submitted.
Library Trustee
3 year term, Vote for 2
Susan Chase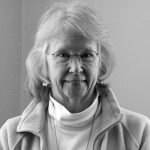 Having served for two terms on the Board of Library Trustees, I'd welcome the opportunity to serve for a third term. I've served as library treasurer for the last six years and am glad to continue in that role. I'm proud of the growth of our two libraries during that period: we've expanded the number of special speakers and programs offered to the community, increased the energy efficiency of both libraries, begun to address the technical and space needs of both of our libraries and continue to offer a wide selection of books to Andover residents of all ages and reading tastes. I'd enjoy continuing to be involved in making our two small libraries the best they can be.
In addition to being a Library Trustee, I'm also on the board of directors of the Andover Community Hub and a member of the Andover Energy Group.
Janet Moore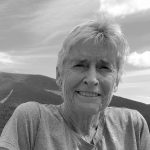 I'm now a 15 year resident of Andover and a retired English teacher and librarian, and a voracious reader who is always asking for more books, please! I'm running again as a library trustee because I know how important libraries are to our town's good health. We provide a safe haven for research, reading, and socializing. Kids use the libraries and fill them with laughter and excitement. I want to continue my involvement in making decisions that positively affect this community resource. We have buildings to maintain, programs to offer, and collections to oversee.
The Bachelder Library in East Andover, now with Lee Wells in charge, has roof issues, and the handicap access ramp at the Andover Library, still under the able guidance of Priscilla Poulin, needs replacing. I'm eager to get started and hope you will choose me as the right person to help bring these projects to fruition. Besides, being a library trustee is my favorite "job" in town.
Please cast your vote for Janet Moore and continue to support your two local libraries.
Trustee of the Trust funds,
3 year term, Vote for 1
No candidates have filed
Cemetery Trustee
3 year term – Vote for 1
Jim Reed
No statement submitted.
School Board
3 year term – Vote for 2
Dean Barker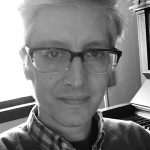 I have been a member of the Andover School Board for four years, most recently in the role of Chair. It's been an honor to serve the Andover Elementary Middle School community, and I hope you will consider my candidacy for re-election.
During my time on the Board, I've gained experience in a variety of areas, from negotiating a three-year contract with the teaching staff, to facilitating a Safety Committee initiated by the community, to shepherding the passage and overseeing the construction of a major facilities project that brought long needed improvements in safety, systems and space to AE/MS. In those initiatives and more, I'm humbled by the dedication of so many in Andover to make this school the best it can be for our kids.
Every year the biggest challenge in front of the Board is the balancing act of fully providing for the needs of the school community, while at the same time bringing forward a budget that has the least impact possible on taxpayers. In my years of service, I have been grateful for the spirit of collaboration that I've witnessed between the Budget Committee and the School Board to do the best we can in bringing a responsible budget before the town.
A little about me. I've lived in Andover and been a property taxpayer here for twelve years. I also have a child at AE/MS. Thank you for reading and for considering my candidacy.
Adam Jones
I moved to Andover in 2008 to teach at Proctor Academy. Currently, I am the Technology Department Chair and teach classes in digital arts and global studies. Before living in this community, I was a Peace Corps Volunteer in Vanuatu (02-04) and earned a Master's Degree in Sustainable Development at the SIT Graduate Institute in Brattleboro, VT (05-08). Most importantly, though, I am Dad to Leo and Finn — seven year old twin boys who have Ms. Hildebrand as their amazing 2nd grade teacher! As Leo and Finn have grown up in town, I've enjoyed volunteering with the Andover Recreation Department coaching soccer, basketball, skiing and baseball.
Healthy educational communities are living organisms. They need to be fluid, adaptable, open to refinement and fundamentally not afraid to question how their mission can continue to evolve to support student learning. It is the responsibility of the community's leadership to set and encourage a tone of collaboration, critical thinking and compassion.
My style is to dive in and get my hands dirty. I am driven by the fruits of collaboration and inspired by the collective wisdom of community to continual re-invest in a shared vision. I am comfortable not knowing all the answers. Sustaining a healthy learning community takes time, attention to process, the ability to continual adapt to feedback and a passionate willingness to step into discomfort and observe what can be learned. If elected, I look forward to serving on the School Board and being a member of a committed and passionate team focused on nurturing the best learning community for our children.
School Moderator
1 year term – Vote for 1
Elizabeth (Betsy) Paine
My name is Elizabeth Paine; many in town will know me as "Betsy". I am running for School District Moderator. I am an attorney currently working with CASA NH, a nonprofit that provides advocacy for abused and neglected children. Both my children attended AEMS.
This will be the 7th year that I have served as moderator for the Andover School District. I have attended the New Hampshire Municipal Association's moderators workshop for the past five years. I would appreciate your vote on March 12. Thank you.
School Clerk
1 year term – Vote for 1
No candidates have filed
School Treasurer
1 year term – Vote for 1
Shirley Currier
I am running for my thirteenth term as School Treasurer. I graduated from Hesser Business College and I did the accounting for the Andover Village Store and Currier and Phelps Inc. for 30 plus years. I was the treasurer for 40 plus years for the Andover 4th of July Committee, and treasurer of the Andover Historical Society for a number of years. I enjoy this work, and would appreciate your vote on March 12 2019.