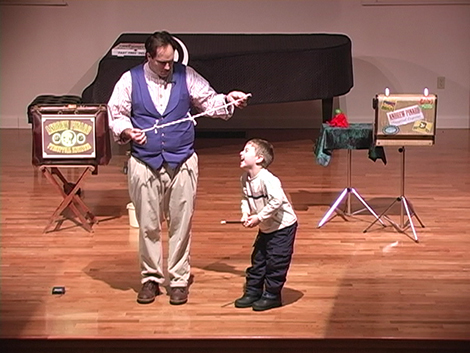 The Friends of the Wilmot Public Library (FOWPL) will present Alejandro's Olde Tyme Magik Showe at 7 PM on Thursday, May 16, at the Wilmot Town Hall on North Wilmot Road, just off Route 4A, in Wilmot Center. FOWPL will conduct a brief business meeting that will be followed by the performance at 7 PM.
Award-winning entertainer Andrew Pinard will offer a whimsical mix of theater, sleight-of-hand, comedy, and storytelling – reminiscent of the vaudeville era. During his one-man, stand-up show, Pinard will blend classic magic and comedy with help from volunteer assistants.
Admission is free. Refreshments will be served.
More information is available from the Wilmot Public Library at 526-6804.