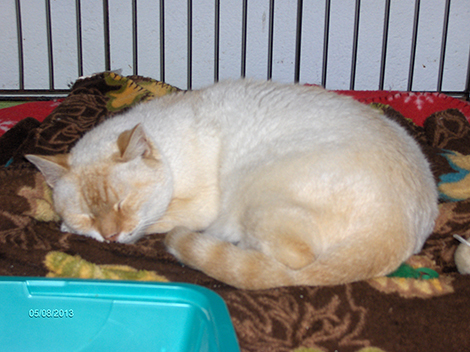 Casper is looking for his retirement home!
This beautiful Seal Point Siamese is litter box trained, neutered, and current on all his
vaccinations. Casper is getting on in years and is ready for the quiet life. He's had a bit of
a rough time in life and is looking forward to some much deserved "R and R." Casper is
happy to have a small meal and then a nice comfy spot to curl up on and take a long nap.
Because of his age, Casper should be an only pet.
If you have a place that this wonderful senior could call his own, please come visit Casper at the shelter.
If you'd like more information about Casper, or any of the animals at the shelter, please call 934-4132 or visit FranklinAnimalShelter.com.