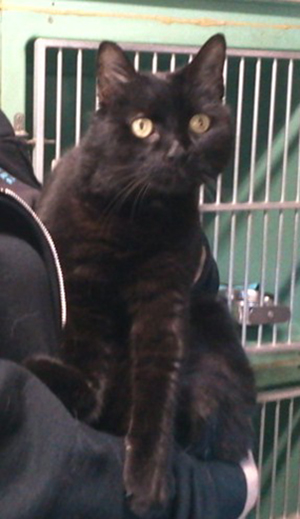 This is Precious! This girl definitely lives up to her name with her sweet disposition and loving spirit.
Precious is a domestic short-hair, adult, female. She is spayed, litter box trained, and current on all her vaccinations. She is very affectionate and is quite content to sit quietly in your lap.
Precious sustained a broken paw when she was young that was unfortunately never treated. Although it looks a bit awkward, it does not cause her any problems, and she gets around just fine.
Precious would do well in almost any home. Come see her at the Franklin Animal Shelter and see what a sweet feline this girl is!
If you'd like more information about Precious or any of the animals at the shelter, please call 934-4132 or visit FranklinAnimalShelter.com. Be the set of hands that saves a set of paws!