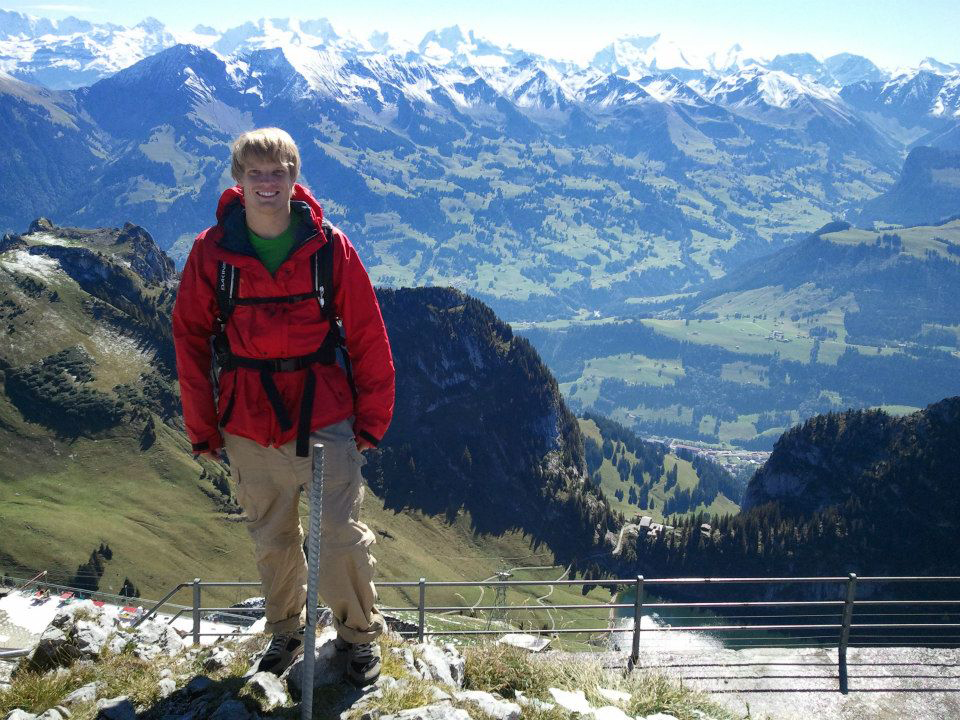 By Anne Hewitt
For the Beacon
Higher education opportunities aren't always just about trying to land a good job after four or more years of college. For some students, the best lessons learned along the way don't involve a textbook or a computer.
Greg Hewitt (MVHS '10) is taking advantage of educational and recreational opportunities while attending Westminster College in Salt Lake City, Utah. While preparing for a solid career (his major is environmental law), his love for exploring the great outdoors was a key factor in heading west. Within an hour he can get to 10 ski areas; the Wasatch mountain range is just next door for hiking, rock climbing, and backcountry skiing; and roving the Moab Desert can be a daytrip.
Greg fell in love with outdoor adventuring after skiing Tuckerman's Ravine when he was 15. His Senior Project at MVHS was back-country skiing – climbing mountains wearing or carrying skis, then skiing down (no lifts, marked trails, or snow grooming!). After graduation from MVHS, he organized a three-day hiking trip across the Presidential Range in the White Mountains with six high school buddies and co-eds.
At Westminster, he became certified as a Wilderness First Responder and a trip leader for the Outdoor Education Program.
Now, as he begins his junior year of study, the adventure takes him to Switzerland for a semester abroad at the University of Bern. He arrived on September 9 and will return in early 2013 upon completion of finals and after skiing in Austria with a Westminster College roommate. Lucky guy!
There are many Andover kids who have accomplished great dreams and goals. All students should aim their sites high, recognize what it takes to get there, and work hard. Earnest academic effort, a positive attitude, community service, a solid work ethic, and well-rounded sports and social activities are often key elements on the path of opportunity.
Go for it!