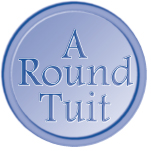 It's that time of year again – time for Andover residents, all of whom receive the Beacon in their mailbox each month at no charge, to make a voluntary contribution to help keep the Beacon going.
The Andover Beacon is published by Community Publishing of Andover, Inc., a 501(c)(3) public charitable trust. We rely on voluntary donations for about a third of the Beacon's annual operating expenses.
Other than a salary for me and commissions for our ad salespeople, the Beacon and AndoverBeacon.com are produced entirely by volunteers. But it still takes a budget of over $70,000 a year to bring the Beacon to every mailbox in Andover every month at no charge, and to make everything that's in the paper (and much more) available at AndoverBeacon.com at no charge.
About two-thirds of our budget is covered by the approximately 120 advertisers you see in the Beacon every month. (Please, never miss a chance to thank an advertiser – there's no way you could have the Beacon and AndoverBeacon.com without them!)
That leaves about a third of our annual budget that has to come from somewhere other than ads. Some comes from out-of-town subscribers and gift subscriptions, but most of it has to come as voluntary donations from the residents of Andover.
Only 186 Families Donated In 2012
Sadly, voluntary support from the Andover community has declined significantly over the past several years. Comparing 2008 to 2012, total donations are down 22%, and the number of families donating is down 33% – only 186 of the 1,100 Andover families who receive the Beacon at no charge every month made a donation last year.
In that same four-year time span, we've greatly expanded the number of articles and photos in the Beacon every month; we've added color photos on four pages (and sometimes eight) every month; and we've re-launched AndoverBeacon.com as a comprehensive, timely news Web site for the community.
Especially in tough times like these, it's vital that the Beacon has solid financial support from the community. Please "get a round tuit" right away and do what you can to help us keep the Beacon going. (The Beacon is a 501(c)(3) public charitable trust, so deductions are tax deductible to the extent allowed by law.)
To make it easy for you, we've included a "round tuit" envelope in the February issue of the Beacon, or you can use the coupon on page 4 of the February issue. If donating online is more convenient for you, then click on any of the "Donate" buttons on the site. Or you can use one of the "Subscribe" buttons to order an out-of-town or gift subscription to the Beacon for yourself or a family member or friend ($25 minimum donation, please). Just be sure to give us the appropriate names and addresses in the "special instructions" box.
Please "get a round tuit" and support the Beacon today!