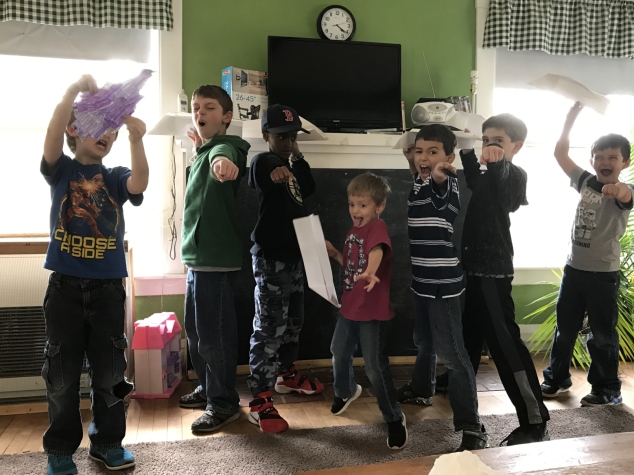 We are always having so much fun at the Annex! During April vacation, we tie-dyed, did a scavenger hunt, did some outside painting, and even explored Blackwater Park. As always, we tried some new healthy foods, like dried mango, almonds, and sweet potato chips. We have been playing lawn darts, basketball, and whiffle ball during our recess time.
Our Thursday trips to the library are always looked forward to. The kiddos are loving their time at the Andover After School Program. We are constantly looking for volunteers to share fun activities and hobbies with us and donations are graciously appreciated. We are raising funds for building improvements, and an AED.
We have limited spots available for the 2017-2018 school year. Contact Director, Shawna Otis, with any questions, or to reserve a spot for your child at: andoverkids@nullyahoo.com or 603-735-6566.