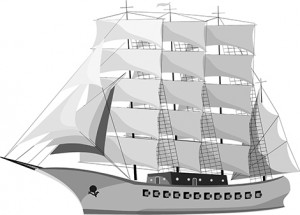 Free Jacuzzi Tub, Cost new over $1,400, Come and get it for FREE! You must pick up. Call (603) 533-4904
Free Couch, Sage green, 93" by 40" in good condition. You pick up. Call (603) 735-5440
Fridgidaire 30" Dual Fuel Range, slide in,  burners set up for Propane, electric self-cleaning oven with warming drawer. 
BOSCH 24" DISHWASHER, slide in. Both a couple of years old and in great shape, $100 takes both, as-is, you pick up. Call Don at (603) 735-5032
1999 Mazda Pickup Truck with Extra Cab, 5 speed, new clutch, new tires, $1200. Call (631) 478-9605
Sunfish Sailboat with all rigging, $1,000. Call (631)478-9605
2003 Husquarna Riding Mower/Tractor, 18.5 hp Briggs and Stratton Motor, $1200. Call (631)478-9605
16′ StarCraft aluminum fishing boat, 18 hp Mercury motor and trailer, $1200. Call (631)478-9605
Sunfish 1-2 person sailboat, rainbow sail, wooden daggerboard. All original parts included.You pick up. $1300 OBO, Contact:bradley.lake@nullverizon.net
Craftsman 14V Screwgun/Driver, with right angle head, $30, 62 Piece Ratcheting Screwdriver set, $15, Cable Come-along, $15. Call (603) 735-5992
South American Carved Coffee Table, $15, Call (603) 735-5457
New Electric H20 Heater, Rheem, with heat pump, 40+gallon, New, programable, energy star, in Andover asking $400.00, call for details and tag info 494-0325
Four Winter Tires (non studded) for 2012 Honda Civic for sale $150.00.  #205/55Ri6   91Q. Tires were used only one season. (603) 735-5787
Kohler Toilet: Used less than one month, $160 OBO. Call 526-2262
1958 International Cub Lo-Boy: Complete ground-up restoration. Equipped with front bucket. Must see! Reasonable offer will be accepted. Call: 735-5217
Sea Kayak: Current Design Extreme, used very little, stored inside, excellent condition, spray skirts, Werner paddle, drop down skeg. $1300. 735-5599 or 454-8185.
Antique crosscut saws: Two, about 5ft., $35 each. 78 RPM Records: good condition, 100+, $3 each, take all. Antique Singer sewing machine: $65 obo. Antique bean thrasher: $25 obo. Hand hay rake: like new, $25. 526-2262.
More at Andover Yankee Trader!
If you have stuff that's "too good to throw away," let Andover's Yankee Trader (AYT) help you find it a new home. AYT is for individuals or businesses to give away (or sell) stuff they no longer need (not stuff they bought to re-sell).
Up to 30 words is free for Andover residents and Beacon subscribers; $5 for others. Add a photo for $5. If you'd like to show your appreciation when AYT works for you, an extra (tax deductible) donation would be appreciated!
To be included in next month's AYT, get your 30 words and optional photo to the Beacon by the 15th. Send it to Ads@nullAndoverBeacon.com or PO Box 149, Andover 03216. For more information, call 735-6099.